Food & Beverage
Outstanding hospitality, service, and attention to delivering an unmatched guest experience are the guiding principles in Agganis Arena's concession and catering services and we are very excited to announce that Aramark Sports + Entertainment has been selected to manage catering and concessions operations at Agganis Arena. Aramark serves more than 150 award-winning food and beverage, retail, and facility service programs in premier stadiums, arenas, convention centers, cultural attractions, performance venues, and unique entertainment destinations across North America. With Aramark's foodservice expertise, commitment to culinary innovation, and long history of creating exceptional hospitality experiences for sports fans, we look forward to exceeding your expectations through this new food and beverage program.
The Arena features concession stands and specialty kiosks offering a wide variety of freshly prepared foods.
Concessions & Food Options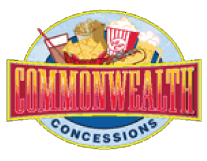 Commonwealth Concessions
Two locations on the East and West Concourse offering freshly prepared fan favorites including Kayem hot dogs, nachos grande, fresh popcorn, baked pretzels, crudite served with a side of light dressing*, Arena-size candy, hot coffee, hot chocolate, Siberian Chill, and fountain sodas.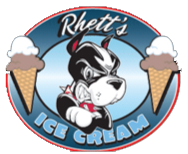 Rhett's Ice Cream
Located on the North End of the Concourse, Rhett's Ice Cream features a variety of ice cream flavors including vanilla, chocolate, coffee, mint chip, and cookie dough. The stand also offers chocolate fudge sundaes, root beer floats, Sierra Mist, root beer, and fountain sodas.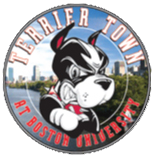 Terrier Town
Located on the North End of the Concourse, Terrier Town features freshly prepared foods including classic cheeseburgers, Italian sausages, chicken finger boats, chicken finger dinners, Siberian Chill, root beer, and fountain sodas.

Terrier Grill
Located in the Southwest corner of the Concourse, Terrier Grill features crab cake sliders, chicken finger boats, buffalo chicken fingers, crispy seasoned fries, Kayem hot dogs, Jansal Valley dried fruit and snacks*, and fountain sodas.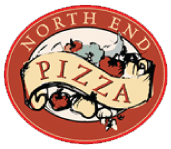 North End Pizza
Located in the Southeast corner of the Concourse, North End Pizza offers freshly prepared Italian fare including pizza-by-the-slice, classic cheese / pepperoni / specialty, spinach and cheese / chicken parmesan calzones, Italian hoagie by the inch, cheese sticks, salads*, Mediterranean or tossed garden salads, freshly baked cookies and cinnamon sticks, and fountain sodas.
*Healthier option
View A Sample Catering Menu