Health and Safety Information for Agganis Arena Events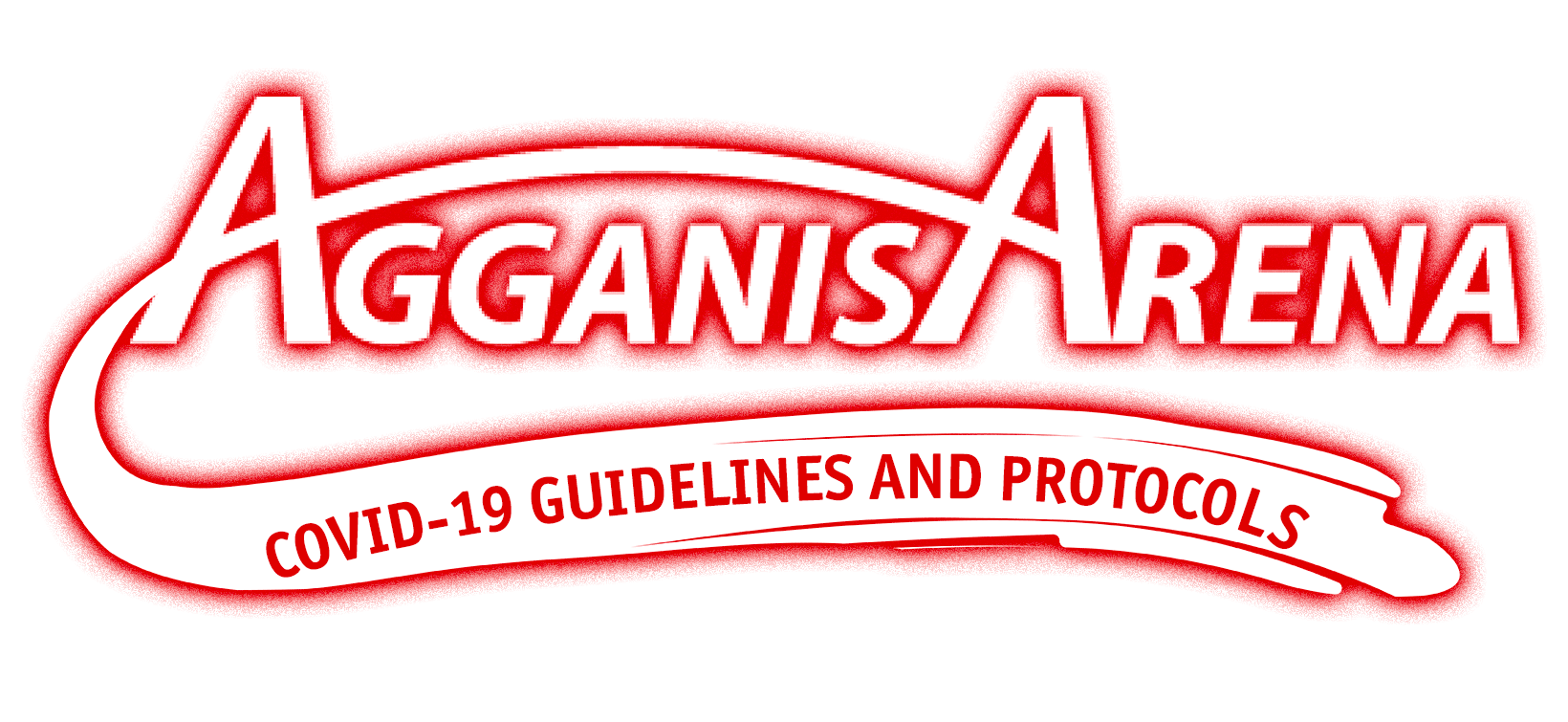 Health and Safety Information for Agganis Arena Events
We're excited about the return of live events and can't wait to welcome you back to Agganis Arena after a long time away.  We are committed to the health and safety of our guests and staff.  COVID-19 is still very much a risk, and over the past months, we have taken many steps to create as safe an environment as possible for all who enter, including enhancements to HVAC air filtration, technology upgrades for mobile ticketing, and the procurement of over 100 hand sanitizing stations to name a few.  But we also need your help and ask our guests to recognize that safety is a team effort, and there are many ways in which you can help ensure everyone has the best and safest experience possible at Agganis Arena! We also strongly encourage all guests to be vaccinated.
Please note that some events may require additional entry information, including but not limited to proof of vaccination or a negative COVID-19 test result. Any events requiring additional entry guidelines will be listed here. 
Twenty One Pilots – October 20, 2021: All fans will provide printed or digital proof of a negative COVID-19 test within 72-hours prior to entering the venue, OR must be fully vaccinated against COVID-19 (at least two weeks after final dose) and provide proof of vaccination – either the original vaccination card or printed or digital documentation providing proof of immunization. Unvaccinated fans under 12 years of age will be required to take a COVID-19 diagnostic test within 72-hours before the event and will provide proof of negative result prior to entering the venue. Mask wearing will be required.
*Entry requirements and venue protocols are subject to change.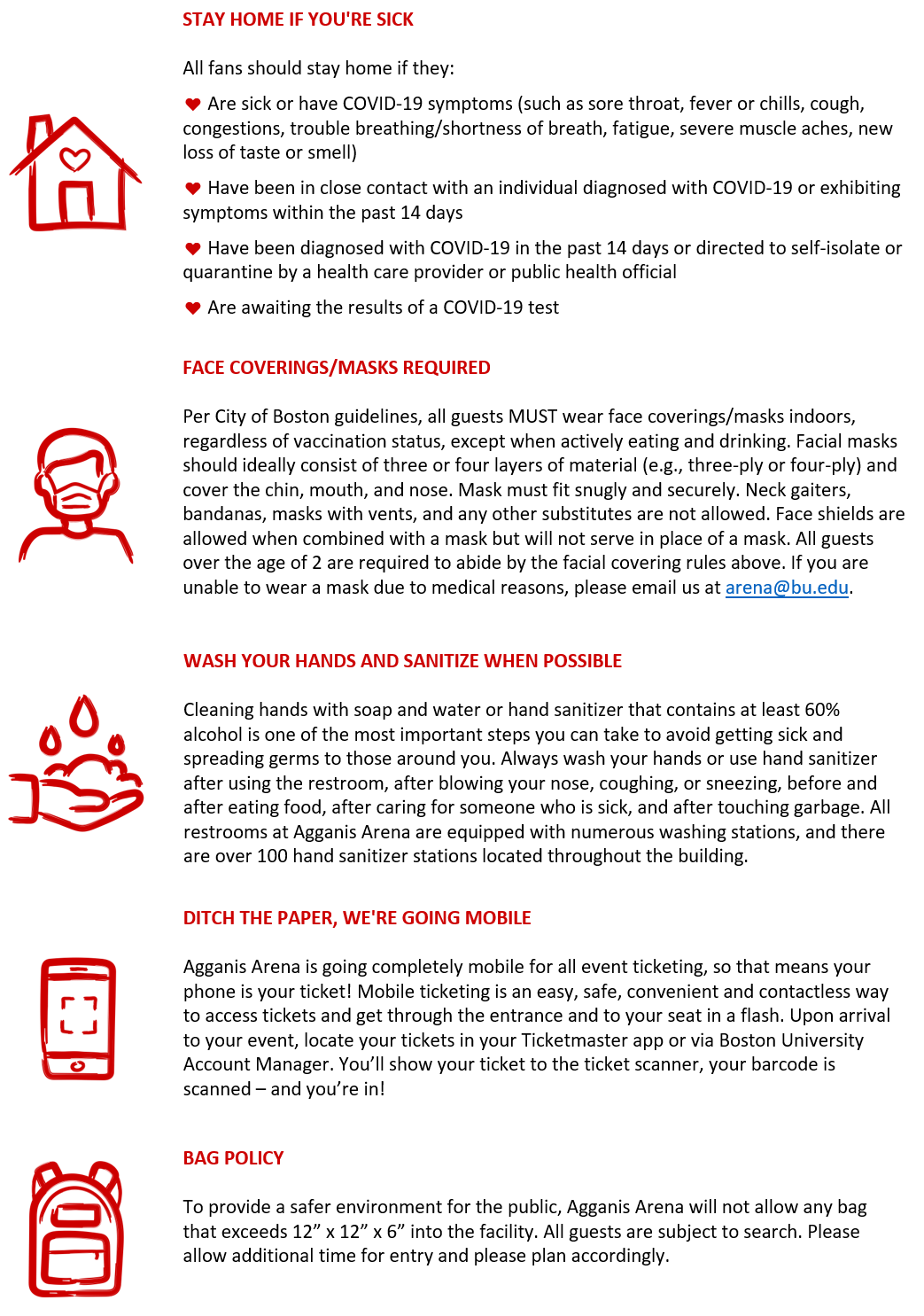 As we work with City, State, and University officials on any changes to these guidelines and protocols, we will update all information as soon as we are made aware.
An inherent risk of exposure to COVID-19 exists in any place where people gather. COVID-19 is an extremely contagious disease that can lead to severe illness and death. Per City of Boston guidelines all guests must wear face coverings, regardless of vaccination status, at all times except when actively eating and drinking and all guests are also strongly encouraged to be fully vaccinated. Agganis Arena does not assume any liability for the contraction or spread of COVID-19 and by attending an event at Agganis Arena, the individual assumes all risk incurred before, during, and after the event.