BU Men's Hockey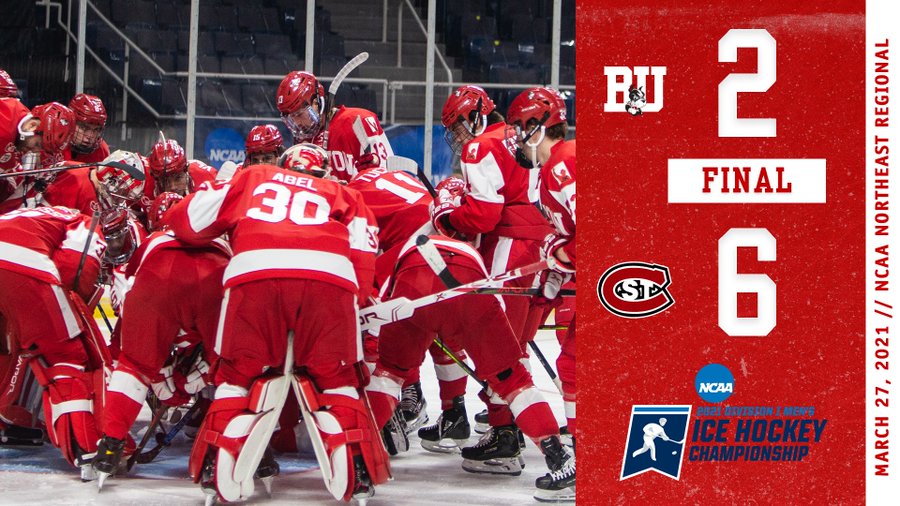 No. 10/11 Terriers Downed by St. Cloud State, 6-2, in NCAA Tournament
The No. 10/11 Boston University men's ice hockey team had its season come to an end on Saturday afternoon as No. 7 St. Cloud State took a 6-2 victory in the first round of the NCAA Northeast Regional at the Times Union Center.
 
BU opened the scoring in the opening moments of what ended up being a five-goal second period and found itself down 3-2 with a period to play.
 
The Huskies prevented the Terriers from getting an equalizer and tacked on three more goals to advance to Sunday's regional final.
 
BU finishes the season with a record of 10-5-1 while SCSU improves to 18-10-0.
To read the full recap, click here.