BU Men's Hockey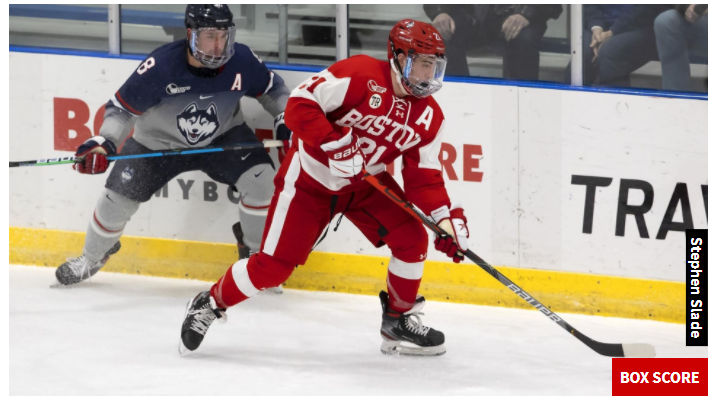 No. 11/12 Terriers Rally for 3-2 Overtime Win at UConn
Senior Max Kaufman sent the game to overtime and freshman Luke Tuch provided the winner as the No. 11/12 Boston University men's ice hockey team pulled off a 3-2 come-from-behind victory over UConn on Saturday at Freitas Ice Forum.
The Huskies jumped out to a 2-0 lead in the first before sophomore Jay O'Brien scored in the final minute of the period to make it a 2-1 game. The teams then went scoreless for nearly 35 mintues before Kaufman notched his first goal as a Terrier.
Tuch batted down a deflected puck and found the top left corner of the net from the slot 44 seconds into overtime to end the game and lift BU to the win.
The Terriers are now 9-2-0 on the year, their best start through 11 games since the 1997-98 squad opened the year with a 11-1-0 mark. UConn falls to 8-9-2.
To read the full recap, click here.